Dit is amper tyd vir die vierdie Ek ♥ DIE VRYSTAAT FEES in Bloemfontein en hierdie een gaan nog beter en groter wees as van te vore.
Datum:- 22 September 2018
Tyd:- 09:00 tot laat
Toegang:- R180 – R250:- per persoon met eie kombers of stoel; R500 per persoon vir bespreekte BBP-sitplekke en wynproe-konsert met uitgesoekte kunstenaars; en R1 500 vir 'n bespreekte tafel waar ses mense kan sit.
---
Is jy opsoek na 'n gesellige plekkie om in te bly in Bloemfontein?? kliek hier !!

---
Is u opsoek na goedkoop vliegtuig kaartjies of wil u graag 'n motor huur?
Besoek
SKY.co.za
nou!
---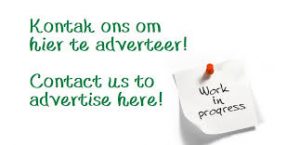 Oudergewoonte kan feesgangers verwag om 12 van die grootste Afrikaanse kunstenaars in die land, asook interessante stalletjies, heerlike wyn en ander drankies, en die lekkerste kos en snoeperye op die platteland by dié geleentheid raak te loop.
"Die idee vir die Ek ♥ DIE VRYSTAAT FEES het ontstaan omdat Bloemfontein die mees sentrale punt van ons land is en geen Afrikaanse konserte gehuisves het nie. Soveel paaie loop na en deur Bloemfontein na die res van die land en die Vrystaters was uitgehonger vir hulle eie unieke Afrikaanse fees," verklap feeseienaar, Leon Pheiffer. "Dit gaan 'n heerlike familie-kuierdag wees, propvol Bloem-baldadigheid, met kunstenaars op die verhoog, die kroning van Mej. Ek ♥ DIE VRYSTAAT, kos- en wynstalletjies en vele meer. Die fees skop af met 'n heerlike BBP-wynproeaand en 'n eksklusiewe konsert deur sommige van die sangers, rondom die swembad by Bains Lodge op die Vrydagaand."
Adres:- Bains Game Lodge, 31 Old Kimberley Road, Bainsvlei, Bloemfontein, 9301
GPS Koordinate:- 29.0767° S, 26.1512° E
Kontak:- +27(0) 51 451 1761
Kaartjies:- Kaartjies is beskikbaar by die hek, of jy kan die boonste nommer kontak.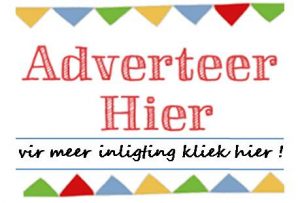 Daar sal ook om 22:00 'n after-party wees saam met Dewald Wasserfall.
Niemand hoef vroeg huistoe te gaan nie…
"Hierdie jaar se informele fees maak dit anders as voorheen. Dit bring Afrikaners bymekaar om in hul eie taal onder mekaar te kuier, te dans, saam te sing en bietjie Vrystaatse samesyn te deel. Elkeen kan sy eie stoel en kombers bring en kan eet en drink van vroeg tot laat – met kinders wat oral rondhardloop en baljaar, terwyl die ouers ten volle kan ontspan", voeg Pheiffer by.
As jy 'n plesierige Afrikaner is, wat hou van kuier, lag en goeie musiek, val die grootste musiekfees in die Vrystaat beslis so reg in jou kraal. Sien jou daar!
---
SA-Radio.com
Om jou gebeurtenis, konsert of konsert te lys,
kontak SA-Radio.com
Om ons giggids te ontvang,Skryf hier in GRATIS!
---